Standard SUV Special Service Rate for up to 6 Guests @ $55/Hr. Mon. - Th. or @ $60/Hr. Fri. - Sun/Holidays, all with a 6 Hour Minimum.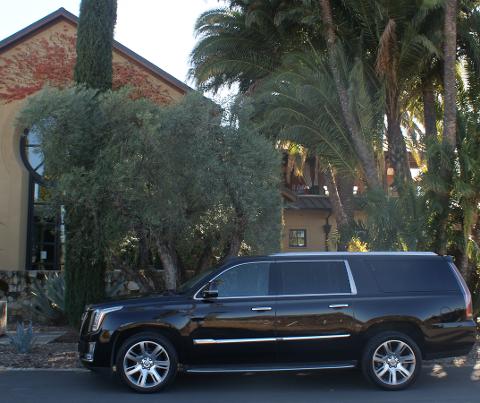 Duration: 6 Hours (approx.)
Product code: 003A
For 1 to 6 guests in an SUV.
$55/Hr. with a 6 Hour Minimum, for a Monday - Thursday day.
$60/Hr. Friday to Sunday/Holidays with a 6 Hour Minimum.

There is a Daily Fee, for the use of all vehicles. The full itinerary is needed to set the Fee.

There is no tip included.
A gratuity for your driver is appreciated and totally at your discretion.
Please tip on the day's total and not the balance, that is minus deposit.



TO BOOK:
Just make a 1 Hour Deposit, Per Day. Everything else is due and payable at the end of the daily service.
Or, to verify availability. By clinking on this link and Completely filling out the form on our Contact Us Page.

Depending on availability, through a Confirmed Booking Email.
They come to you and take you when and where you want to go.
Be it:
Wine Tasting, Sightseeing, Dinner Out or just a night out of Clubbing.
They drive, so you stay safe and have fun. All are experienced and safe, professional and courteous drivers.
Generally it is with a 6 Hour Minimum Service Time. Variations can be made. If there is availability for them?
Cheers,
Napa Sonoma Wine Tasting Driver